Professional Tree Trimming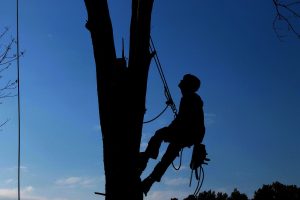 Trees Trimmed Sherwood, North Little Rock, Little Rock
Sherwood Tree & Stump Removal is the best tree trimming service in Arkansas. We have years of commitment to our local central Arkansas region. Fantastic work ethic and professional tree service has made Sherwood Tree and Stump Removal the greatest tree service in our region. Tree trimming is an essential service for many homes and families. Fallen limbs can cause major damage to your home, vehicles, and even family members.  Check out our Tree Removal to learn more about completely removing trees. We are the best in Arkansas and we can trim any branch to avoid hazard to your property. Allow us to give you a free quote today and show you our competitive prices.
Get a free quote today at 501-381-5444
Tree Trimming Jacksonville, Cabot
Tree trimming is a service that should only be handled by experts. Certain trees may need to be pruned during certain times of year to promote growth. Some trees can become overgrown and cause your grass to die. Our team is well equipped to handle trimming trees safely and efficiently. Let us come examine your lawn and give you a free quote for trimming your trees.
If your branches are growing closer to power lines they could cause serious harm. By pruning your limb we could prevent possible fire. Damage to your roof, vehicles, and the risk of bodily harm to your or your family are all possible when a branch falls. Do not hesitate to call or get a free quote if you feel a tree limb could be a danger to you or your property. If there is a safety risk caused by your trees we would love to help you as soon as possible. Call today and do not let the cost pf clearing your branches grow higher.
Don't allow the trees on your property to grow unmanaged any longer. With proper steps you can make sure branches are taken care to keep you and your family safe. Take the step and call us today so we can trim any tree or branch that you need.
Benefits of Trimming Branches and Limbs
Pruning trees boosts tree health.
Shaping up branches will add curb appeal to your home.
Trimming overgrown limbs will prevent damage to power lines and your home.
Maintaining your trees before branches die can keep dead limbs from falling
Thinning trees can allow sunlight to reach your lawn.
Overall there are numerous reasons as to why you should have your trees trimmed, but what is important is who you choose to trim them. We are the best of the best in Jacksonville, Sherwood, and even Cabot and the best choice for all tree service needs. We can confidently guarantee customer satisfaction because of the many pleased former customers. Get a free quote today and see if Sherwood Tree and Stump Removal can help clear your lawn.